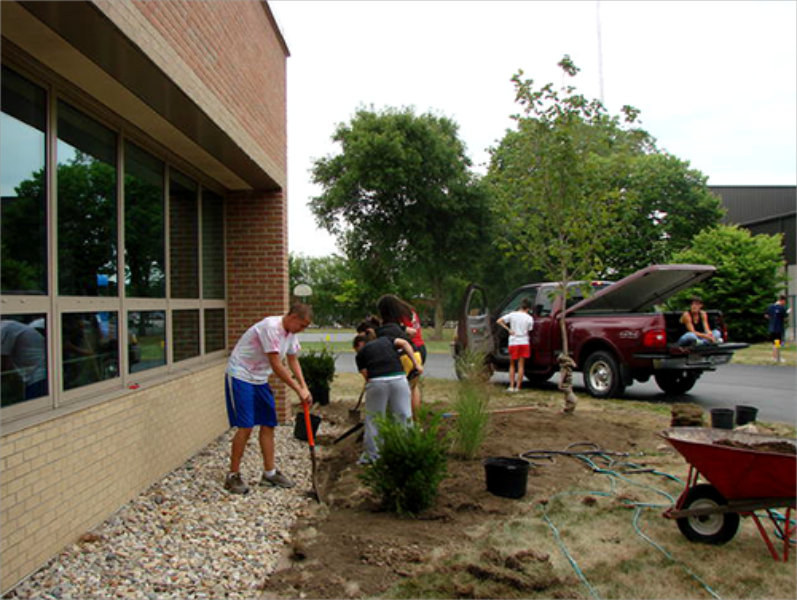 Art's Landscaping believes strongly in supporting its local community. These pictures feature two community-based projects:
Art's relocated a dormant 12' tall water fountain that once graced the front lawn of the Kankakee County Court House, restored its functionality, and designed the surrounding Column Garden at the Governor Small Memorial Park. Now, couples routinely hold marriage ceremonies in the Column Garden.
The Art's team oversaw volunteer teens at Maternity BVM church parish and school where they created flower beds, installed a stone path, and built a bench and sitting area from abandoned materials that were already on site.